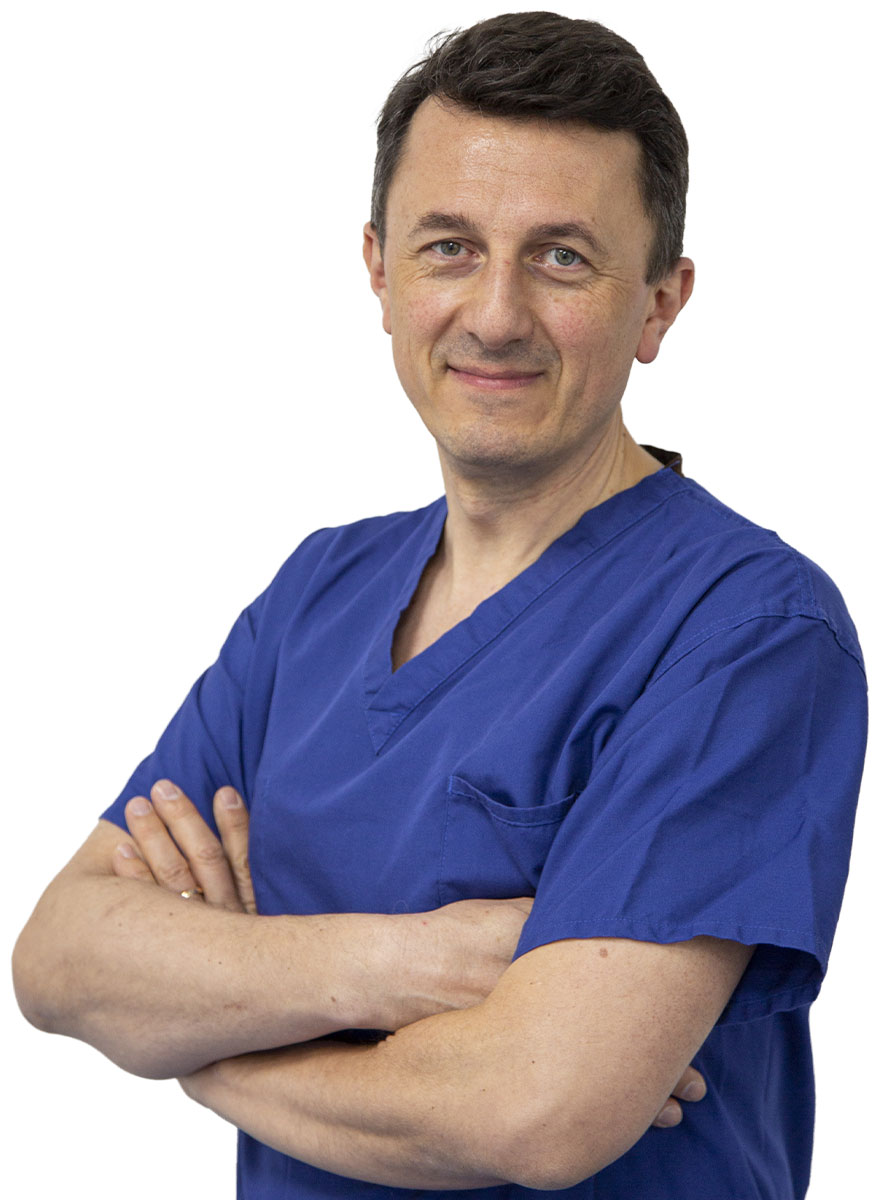 Dr Jan Grzeszkowiak
MD, PhD, CertLRS, RCOphth
Dr Grzeszkowiak graduated from the University of Medical Sciences in Poland in 1991.
Having also completed his ophthalmology training in Poland and at the University of Freiburg in Germany, he managed to complete the Ophthalmology Training Programme in Poznan in 1999, and successfully obtained a Fellowship of the International Council of Ophthalmology.
He then continued to build on his experience at the University of Helsinki, focusing on cataract and refractive surgery.
In 1996, Dr Grzeszkowiak continued his research at the University of Medical Sciences in Poznan, and his PhD followed soon after.
Dr Grzeszkowiak is experienced in anterior segment surgery, cataract surgery, intraocular lenses and keracotonus treatment. He also holds the Royal College of Ophthalmologists Certificate in Laser Refractive Surgery, is GMC registered, and is a member of the European Society of Cataract and Refractive Surgeons.
When he is not performing life-changing refractive procedures, Dr Grzeszkowiak is teaching, which includes training ophthalmologists in cataract and refractive surgery, as well as mentoring optometry students.
Dr Grzeszkowiak has taken part in several studies, in which he has published many articles in scientific publications, and spoken at numerous conferences. He has also given back to the community, regularly travelling to Kenya to perform eye surgeries for the local communities, as well as introducing modern techniques in order for more sight-restoring procedures to take place!
Ophthalmology Experience
19 Years


Total Treatments†
≈ 60,000 Total
≈ 41,000 - Laser Refractive Surgeries


Treatments Offered at Optimax/Ultralase
Laser Eye Surgery


Expertise / Specialist Areas
Laser Refractive Surgery (Femtolasik, Smile, LASEK, Trans-PRK, EBK, LASIK, PRK)
ICL Phakic IOL Implantations
Refractive Lens Exchange (Premium IOLs)
Cataract Surgery
Corneal Cross Linking

Success Rate: 96% *

Satisfaction Rate: 97% **

Surgeon Satisfaction Rate: 96% **
† Figures inclusive of NHS and private facility treatments.
* Percentage of patients reaching binocular unaided driving standard vision (20/40) taken from audit period 01/01/2019 to 30/06/2019
** Satisfaction rates taken from patient surveys 01/01/2019 to 30/06/2019
Figures Accurate as of 26/02/2020