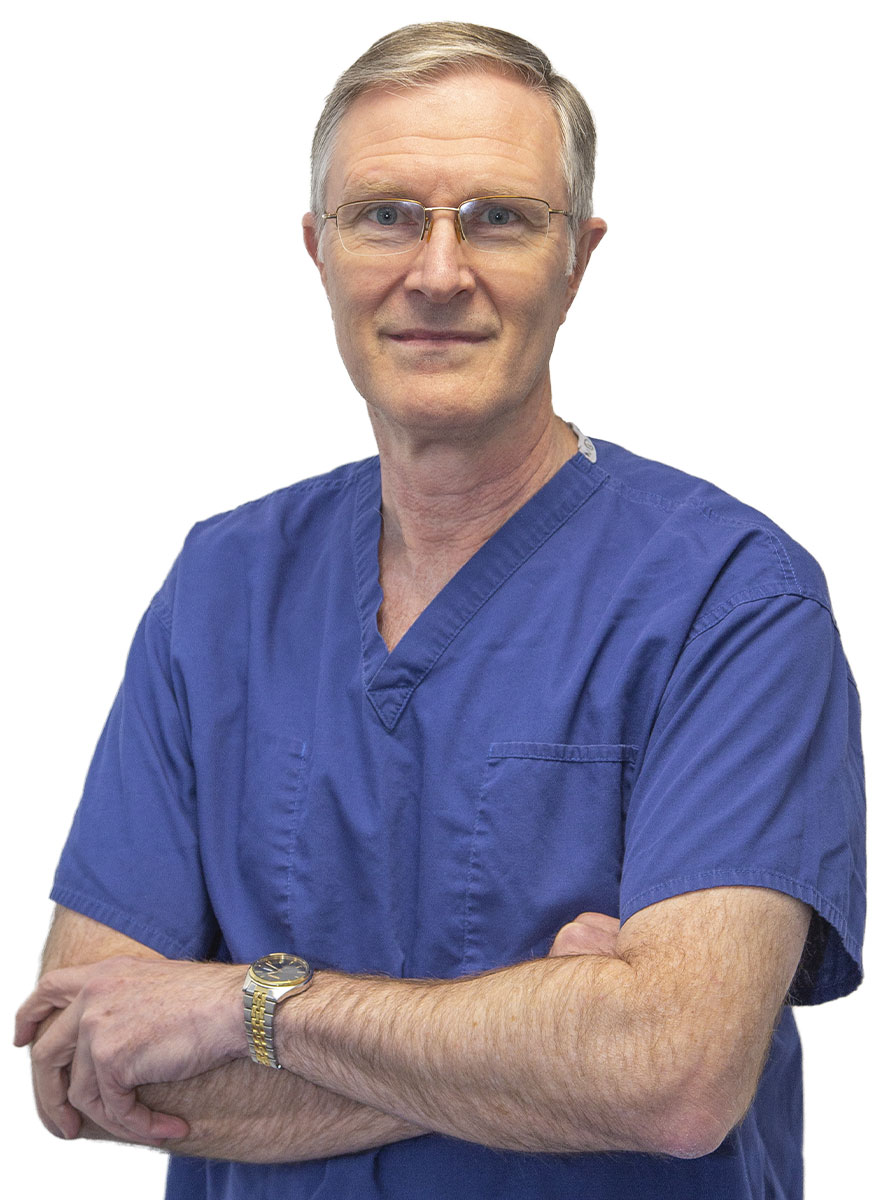 Dr Christopher Stephenson
MBBCh, FCS(Ophth), FRCS(Ed), Cert LRS
A 1983 University of Witwatersand Medical School graduate, Dr Stephenson is currently an NHS Consultant Ophthalmic Surgeon at the Addenbrooke's Hospital in Cambridge and Hinchingbrooke in Huntingdon.
With 24 years' experience in ophthalmology, Dr Stephenson specialises in corneal transplantation, microincision cataract surgery and laser and IOL refractive surgery.
After training in South Africa, Dr Stephenson moved to the UK, where he became a Fellow of the Royal College of Surgeons in 1995, before gaining a fellowship in corneal and refractive surgery at St Thomas' Hospital in London. It was there that he began research in LASIK and PRK laser eye surgery for myopia and hyperopia, as well as astigmatism.
He was then able to obtain certification in refractive surgery from the Royal College of Opthalmologists.
Dr Stephenson has been published in various scientific articles in the Ophthalmology journal, as well as having the honour of presenting papers at the American Academy of Ophthalmology, and the Congress of the Royal College of Ophthalmology.
Ophthalmology Experience
24 Years


Total Treatments†
≈ 35,000
Treatments Offered at Optimax/Ultralase
Lens Surgery
Cataract Surgery
Refractive Lens Exchange (RLE)
Implantable Contact Lenses (ICL)
YAG Capsulotomy


Current NHS Trust
Northwest Anglia

Total Treatment in last 12 months†
≈ 2,000


Expertise / Specialist Areas
Microincision Cataract Surgery
Refractive Corneal & Lens Surgery
Corneal Graft Surgery
Phakic Lens Surgery
Conjunctival + Pterygium Surgery
Success rate: 100% *
Satisfaction rate: 99% **
Surgeon satisfaction rate: 99% **
† Figures inclusive of NHS and private facility treatments.
* Percentage of patients reaching binocular unaided driving standard vision (20/40) taken from audit period 01/01/2019 to 30/06/2019
** Satisfaction rates taken from patient surveys 01/01/2019 to 30/06/2019