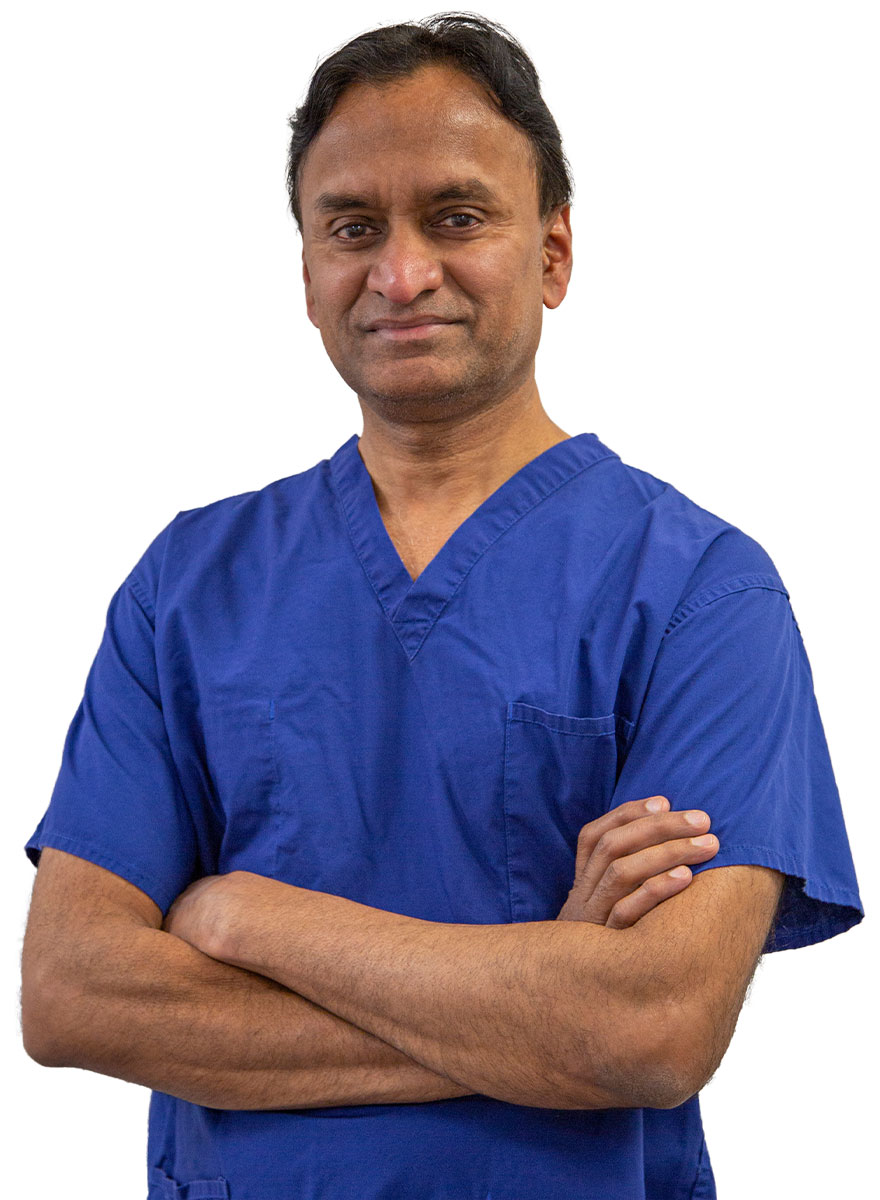 Dr Balasubramaniam Ilango
MBBS, DO, FRCS, FRCOphth, CertLRS
Medical Director
Dr Ilango graduated from medical school and went on to finish his diploma in Ophthalmology in Southern India, before relocating to the UK to complete the Higher Specialist Training Programme in the West Midlands.
This included training at St Paul's Eye Unit in Liverpool and the Leicester Royal Infirmary.
Eventually, Dr Ilango went on the develop an interest in corneal surgery, and moved onto Moorfields Eye Hospital.
He has performed...
over 400 corneal transplant surgeries
over 30,000 cataract procedures
over 6,000 Excimer laser refractive surgeries
Dr Ilango has experience in LASIK, LASEK, cross-linking treatments, lens implants and ICL procedures, as well as femtosecond cataract surgery. His studies have been published several times over, and many of the training programmes he has set up with junior doctors have gained him recognition in the ophthalmic industry.
As well as this, Dr Ilango has set up an eye hospital in rural India, where he performs life-changing procedures on a voluntary basis.
Dr Ilango is certified as a Refractive Surgeon with the Royal College of Ophthalmologists, and has been working with Ultralase since 1996.
Ophthalmology Experience
20 Years


Total Treatments†
Lens Surgery / Cataract ≈ 45,000
Laser Eye Surgery ≈ 6,000


Treatments Offered at Optimax/Ultralase
Lens Surgery
Cataract Surgery
Refractive Lens Exchange (RLE)
Implantable Contact Lenses (ICL)
Xenia Corneal Lenticule Implant
YAG Capsulotomy
Lesion Surgery
Current NHS Trust
Royal Wolverhampton Hospital


Expertise / Specialist Areas
Corneal Transplant
Lens Implant
RLE with Multifocal/EDOF Lens Implants
Xenia Corneal Lenticule Implant
Laser Vision Correction
Success Rate: 99% *

Satisfaction Rate: 97% **

Surgeon Satisfaction Rate: 97% **
† Figures inclusive of NHS and private facility treatments.
* Percentage of patients reaching binocular unaided driving standard vision (20/40) taken from audit period 01/01/2019 to 30/06/2019
** Satisfaction rates taken from patient surveys 01/01/2019 to 30/06/2019
Figures Accurate as of 14/02/2020
---