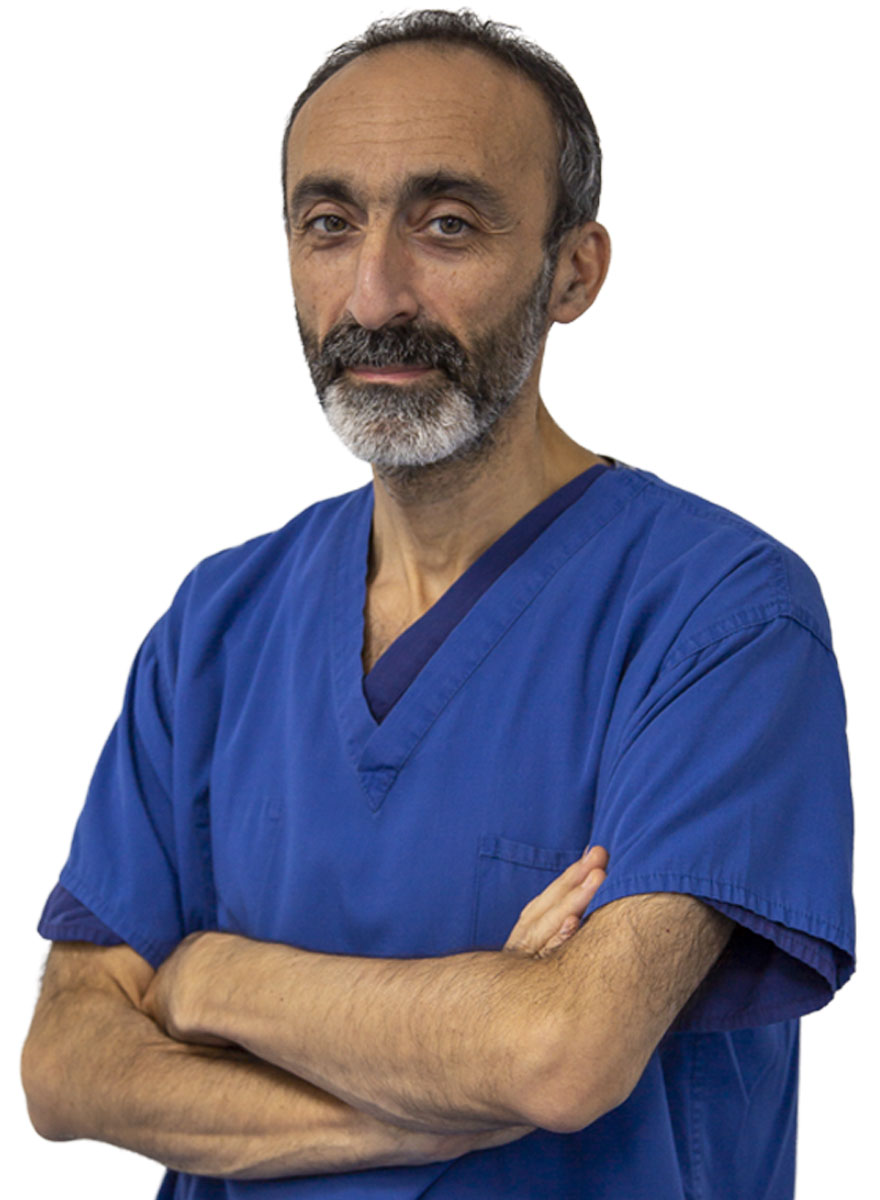 Dr Ghassan Ayoubi
MD, MSc RCOphth, MSc RS, MRCOphth, CertLRS, RCOphth, FRCS
Dr Ayoubi initially completed his medical degree in Aleppo, Syria in 1984 in Paediatrics, before going on to study Ophthalmology at Aleppo University.
Dr Ayoubi arrived in the UK in 1986, and proceeded to complete his Ophthalmic training at the Royal Hallamshire Hospital in Sheffield, East Glamorgan General Hospital, St Woolos Hospital in South Wales, Ipswich Hospital. and the Royal Chesterfield Hospital. He then moved to work at Bristol Eye Hospital and Bristol Eye Bank for another two years.
Not only is Dr Ayoubi a well-known and respected figure in the field of laser refractive surgery, but he has been apart of several research projects, audits and publications. This is alongside his interest in paediatric and laser refractive ophthalmology.
Dr Ayoubi was one of the first doctors to be given the Certificate of Laser Refractive Surgeries from the Royal College of Ophthalmologists. He joined the Ultralase team in 2001, having performed over 24,000 laser refractive surgeries.
Dr Ayoubi also works at King Edward VII Hospital in Windsor and the Royal Berkshire Hospital in Reading.
Ophthalmology Experience
35 Years


Total Treatments†
≈ 42,000
Total Treatments in last 12 months†
≈ 2,500
Treatments Offered at Optimax/Ultralase
Laser Eye Surgery
Current NHS Trust
King Edward VII Hospital, Windsor
Expertise / Specialist Areas
Refractive Ophthalmology
Refractive Laser Ophthalmology
Paediatric Ophthalmology
Success Rate: 97% *

Satisfaction Rate: 99% **

Surgeon Satisfaction Rate: 97% **
† Figures inclusive of NHS and private facility treatments.
* Percentage of patients reaching binocular unaided driving standard vision (20/40) taken from audit period 01/07/2021 to 31/12/2021.
Results taken 2 to 4 months post-op and can take 6 months to achieve final outcome.
** Satisfaction rates taken from patient surveys 01/07/2021 to 31/12/2021.
Figures Accurate as of 01/06/2022.