Resolutions You Shouldn't Quit on to Protect Your Eyes
29 January 2021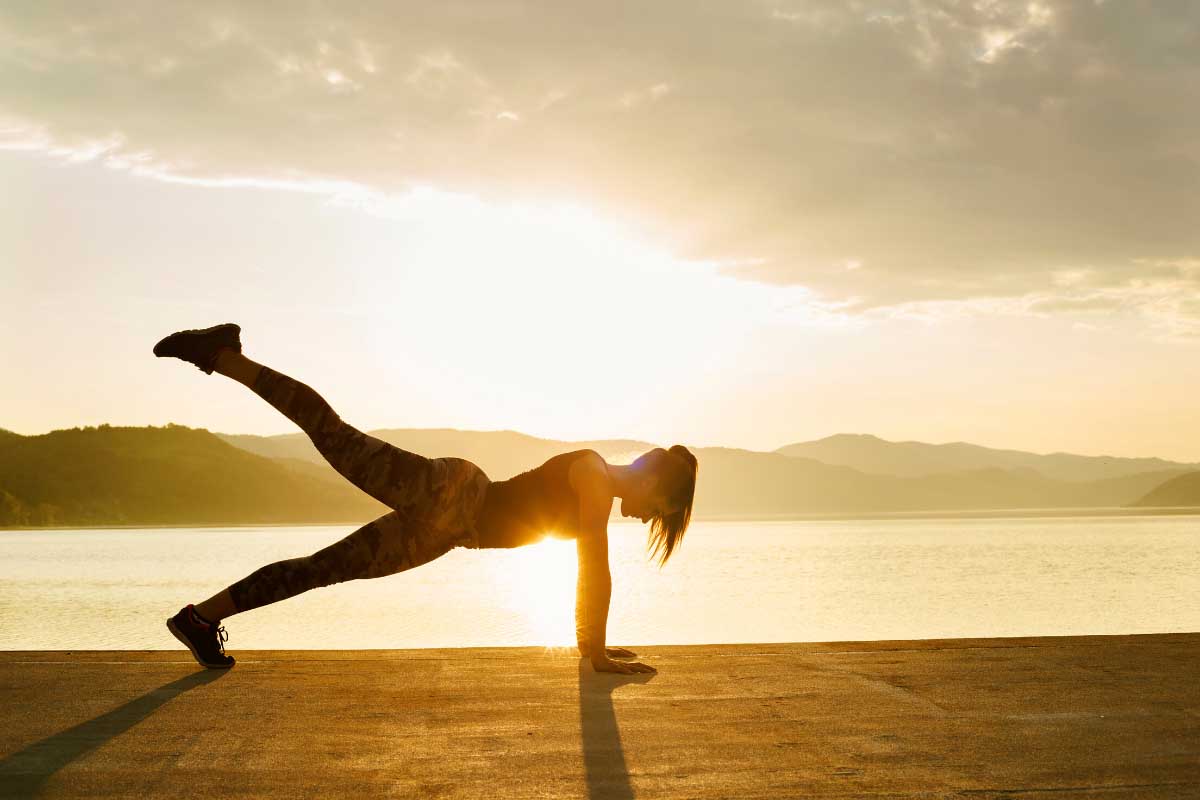 On average, 80% of us abandon our New Year's resolutions by the second week of February. With the week of failure fast approaching, we thought best to keep the motivation going by helping you understand which of your resolutions will protect your eyes from ageing in the long run. 
Quit smoking
It's no surprise saying no to cigarettes came into the top 10 of Most Common New Year's Resolutions, and we are happy to see it there! Whilst popular reasons to stop smoking are to prevent heart disease and lung cancer; many people don't realise that smoking can also lead to vision loss. By keeping up the No Smoking resolutions, you will also be decreasing the risk of developing: 
Eat healthier
Opting for healthy choices when it comes to food will have tremendous benefits to all parts of our body, especially our eyes. A diet high in saturated fat and sugar will increase your chances of developing eye diseases such as cataracts and macular degeneration. On the other hand, healthy foods full of vitamins and nutrients such as vitamins C and E, omega-3 fatty acids, zeaxanthin and lutein are vital for good eye health. Here are some foods that will be great to incorporate into your diet:
dark leafy greens-

Foods such as spinach, kale and collard greens are a must-have in your diet! These greens are extremely rich in vitamin C and E. 

red peppers-

These are great for the blood vessels in your eyes, and research has found that cataracts' development is significantly reduced. 

oily fish-

Salmon and tuna are just some of the many water creatures that contain the omega-3 fatty acids DHA and EPA, which is vital for your retinas to work correctly.

This

is also great for reducing

your risk of age-related macular degeneration and

glaucoma

. 

lean meats-

Beef, pork, oysters and chicken are excellent sources of zinc which promote vitamin A from your liver to your retinas, encouraging

the production of

melanin pigment.

eggs-

The yolk from an egg also provides zinc, which will help your body use the lutein and zeaxanthin. This helps your eyes to block out blue light from phones and computers from damaging your retina. 
Get organised
If you're looking for ways to get your life together and be more proactive, book your regular eye tests! You should get yourself booked in for an appointment with the optometrist at least once every two years. Even though you think your vision is up to standard, there may be an underlying condition you are not aware of that an eye test can highlight for you. Here are just some of the surprising conditions your eye doctor may detect during a comprehensive eye exam:
Aneurysm

Brain tumour

Cancers of blood, tissue or skin

Diabetes

Risk of stroke

High blood pressure

High cholesterol

Rheumatoid arthritis

Sexually transmitted diseases

Sickle cell disease

Thyroid disease

Vascular disease

Vitamin A deficiency
Be more active
"Exercise More" holds the crown for being the most common resolution everyone makes and breaks. But you might not want to throw out those running shoes just yet. An extensive number of studies have shown regular exercise plays a crucial role in reducing risks for numerous common eye diseases such as cataracts, age-related macular degeneration, and glaucoma.
Cardiovascular exercises such as brisk walking will lower pressure in your eyes, keeping the retinal ganglion cells protected. Cardio exercise also boosts the flow of blood to the optic nerve and the retina. Because of these effects, your eye health and vision can improve overall, and it's especially beneficial to people at risk of developing glaucoma.
---
Back to Blog
---